Hello,
I downloaded NO2 Sentinel 5P data for 6th and 7th of July 2020 for a specific location and performed harp ingest on it. Then I extracted Google Earth NO2 data for the same location and time. When I created a visualisation for both the products to make sure they are same, the visualisations look different.
The image on the left is the Google Earth NO2 data visualisation and the image on the right is the harp NO2 data visualisation: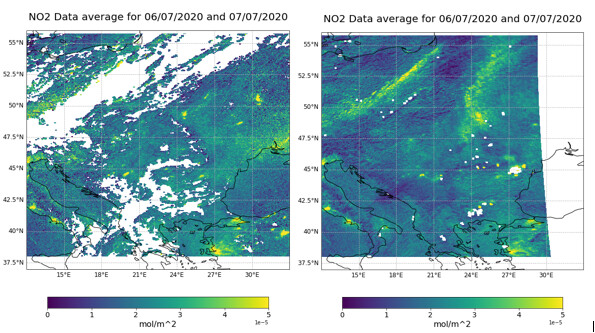 My question is, if google earth data are already harp products then why do these visualisations look different? How can I verify the harp products generated from a netCDF file if they do not match the google earth data?
I would really appreciate any help!
Thanks!